The Ultimate Big Tree Experience in Port Renfrew, BC!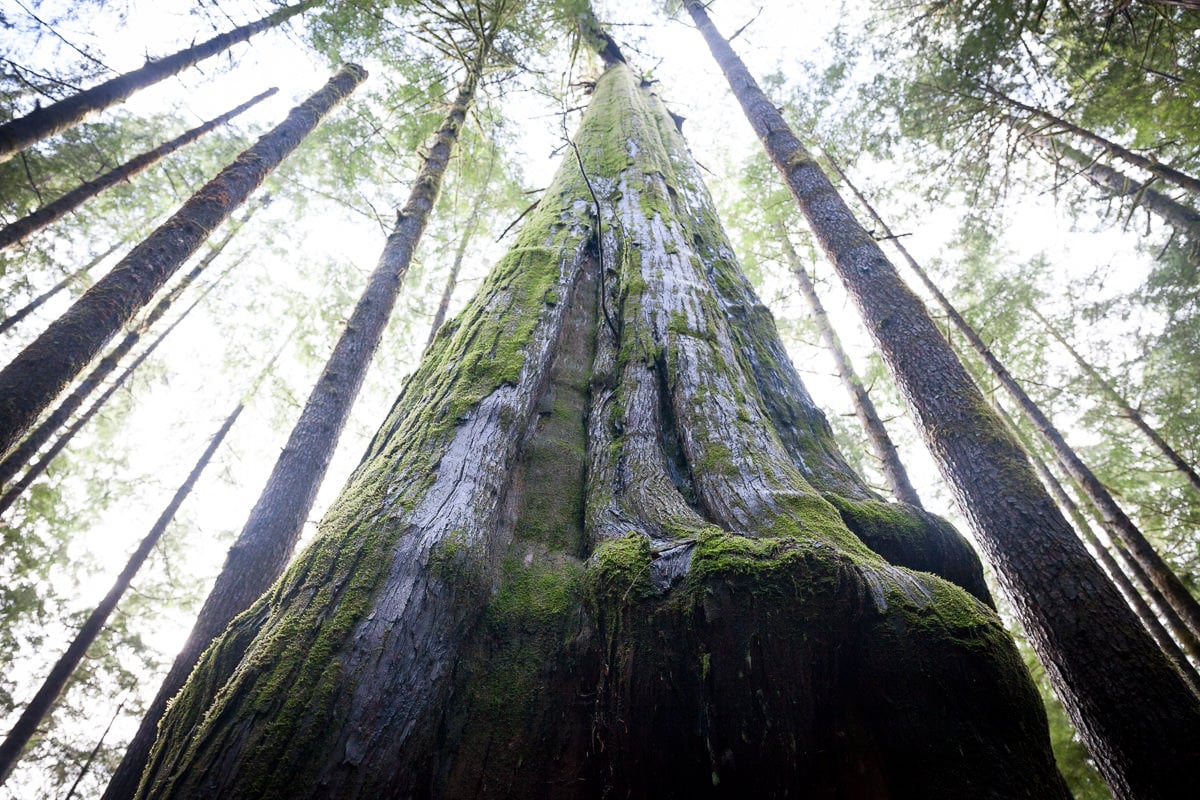 Difficulty: Moderate (See examples of the mixed boardwalk and dirt trails)
Length: Full Day (approx. 9am-4pm) Tours begin and end in Port Renfrew.
Dates: Based on availability between May-October.
Price: 2 people: $195 ea. | 3 to 5: $150 ea. | 6: $125 ea. +GST
Optional: Pro Photo Package - $75 per group
Who's it for? This is the Port Renfrew tour for the real big tree enthusiasts!
What you'll see: The Avatar Grove, San Juan Spruce, Red Creek Fir, Fairy Lake, & more!
Tour Description: Take a trip back in time to the land of giants! Your day will start with a 2 hour visit at the Avatar Grove, an incredible stand of monumental ancient redcedar and Douglas-fir trees. Many of the unique trees in this forest are covered in giant burls, including "Canada's Gnarliest Tree", a huge redcedar with a 12ft (3m) wide burl growing out of its side! After Avatar, we'll head back into town where guests can purchase lunch at one of the fine local cafes. Then we travel into the San Juan Valley to sit with the San Juan Spruce, one of Canada's largest Sitka spruce trees. Growing at the edge of the San Juan River, the gentle giant is surrounded by moss-covered bigleaf maples. The last stop of the day is the Red Creek Fir, the world's largest Douglas-fir tree! The drive to the Red Creek Fir from the San Juan Spruce takes about 40 minutes and is along some bumpier roads but worth the journey for the adventurous big tree fans. If bumps aren't your thing, we'll switch it up and spend more time elsewhere. We'll end the day back in Port Renfrew with experiences and memories to last a lifetime.